Anilox Roll Performance Report
By Royal Containers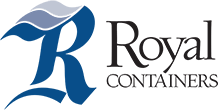 Welcome to this report, which presents the findings of the performance test carried out in February 2023 as part of Kaizen #14 at the Royal West facility. The purpose of this test was to assess the performance of three different systems installed on Royal West's flexo presses, with the aim of identifying areas for improvement and standardizing their processes to achieve the highest quality printing possible. In this report, we will discuss the methodology used for the performance test, analyze the results obtained, and provide recommendations for optimizing their systems.
Royal Containers Compared 3 Engravings
GTT by Apex | HVV by ARC | EFlo™ by Pamarco
As we review the report submitted by Royal Container, we note that they have opted for the GTT L-C13 control system installed on the Masterline DRO. This is a tried and tested solution that has proven to be reliable in various applications. In their report, they mention that they will be assessing the anilox rolls based on color consistency, performance on solids/screens, and fine print.
To ensure a fair and objective evaluation of each system, Royal Container has chosen to use the same substrate, White C-Flute, from the same batch, as well as the same set of test printing plates. Additionally, they have enlisted the expertise of their most senior machine operators to optimize pressure, measure viscosity and pH of the ink (PMS 485C Red), and conduct the test. Furthermore, the anilox rolls will be thoroughly washed to avoid any cross-color contamination.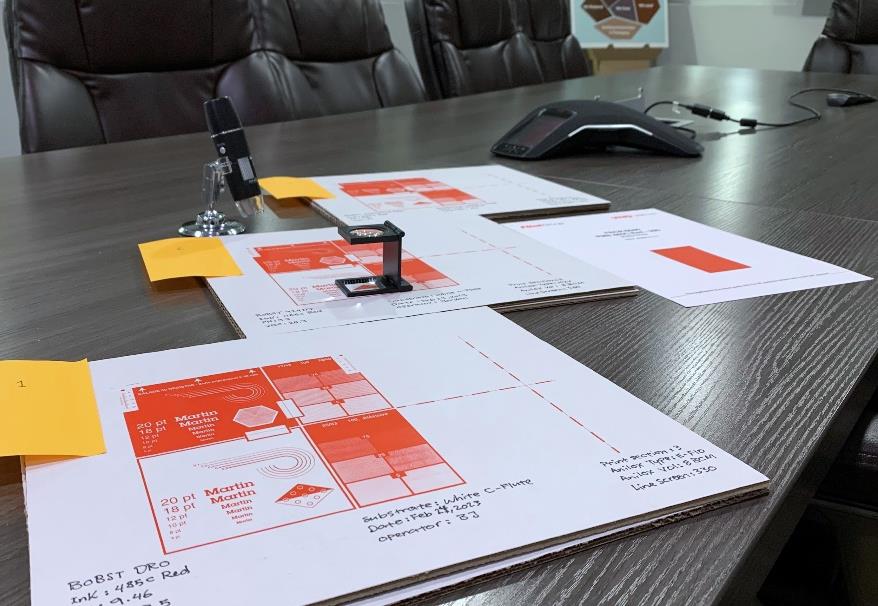 Royal Container's Conclusion & Reccomendations
The team analyzed the data and test results and concluded that all systems performed similarly when it comes to colour consistency and solid coverage, but the EFlo HD system seems to be a clear winner when it comes to printing fine details which provides a great deal of versatility and allows for more possibilities with artwork and intricate design.
To maintain high performance, build confidence in our capabilities, increase customer satisfaction, and attract new business, we recommend the following:
Standardize our anilox roll process across all 3 presses.

Engage ink suppliers and print plate makers regarding print quality expectations.

Communicate changes to volume and line screen to ink supplier to adjust formulas if necessary.

Keep track of anilox roll install dates.

Incorporate anilox roll condition check during PM events (Check for volume loss or physical damage).

Send anilox rolls out of resurfacing when needed.

Regularly train operators on flexo-printing best practices.

Maintain a clean roll with regular washups.

Use chemical cleaning procedure.

Wash anilox roll with micro-fiber blankets.

Soda blasting should be done every 6 months.

Perform regular audits to ensure processes are followed.
This exercise provided a lot of useful insights. The pursuit of higher quality is ongoing as we always look for ways to provide value for our customers inline with our strategic goals when it comes to customer retention and attracting more retail display / ecommerce business which usually requires consistency in print and higher end graphics.
We have the right combination of technology and talent to meet current and future demand as we refine our processes and prepare our workforce for consistent and high quality flexo printing services. Our commitment to excellence will continue as we write the next chapter and take on the next challenge.
Want To See The Whole Report For Yourself?
Sign Up Below and Get The Full Royal Container Anilox Roll Performance Report for Yourself.
For further questions about the Anilox Performance Report, contact Kim Nelson, President and CEO of Royal Containers, at knelson@royalcontainers.com