Careers at Pamarco
A team that focuses on printing better together, for 75 years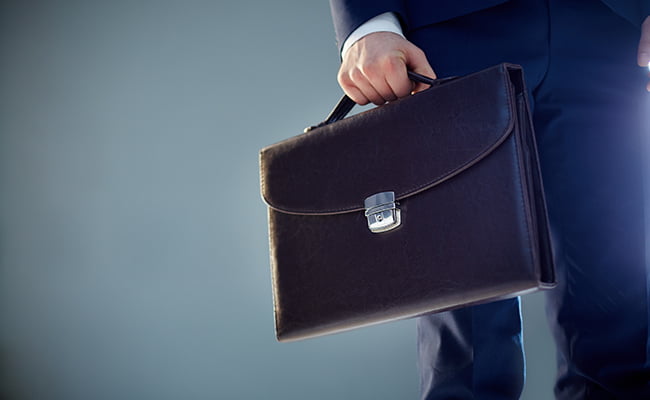 About Us
Pamarco began in 1946 when our founder, Doug Tuttle, invented the modern day anilox roll. Since that time we've continued to invest and grow into the only full service anilox roll provider with a global presence. Our products and services range from anilox rolls and accessories to cleaning products and free roll audits performed by our experienced sales team. For the past seventy-five years, we have worked tirelessly to provide innovative solutions that help you stand out. That's just who we are.
With the stability that we have established over the past 75 years in the industry, we have a career path you can feel secure in.
Current job openings at Pamarco are listed below. Please check back often as this page is frequently updated.
Service and Install Technician
Position Summary
This job entails 100% travel throughout the United States where you are responsible for the installation and repair of Sentinel Ink Management systems. Working independently, the ideal candidate will focus on the highest level of customer satisfaction.  Candidates need to live in the central states with convenient access to a major airport.
Travel nationally to customer sites to install, troubleshoot, and repair automated ink dispensing equipment and controls.
Some international travel for installation and service (passport required).
A typical work week will entail 40-65 hrs depending upon the job specifics and travel logistics.  
Detect and resolve issues with electrical and mechanical components.
Effectively communicate machine issues and status of install/machine repair to customer.
Complete proper documentation (Service/Install reports) and submit to service management and customer.
Fulfill commitments to ensure complete customer satisfaction.
Responsible for making and managing travel arrangements.
Required Qualifications:
Ability to travel up to 100% of the work week and some weekends.
High School Diploma/GED is required.
Minimum 3 to 5 years of experience working on and/or running offset printing presses or applicable experience.
Ability to properly use and maintain hand and power tools.
Problem solving skills and attention to detail with technical aptitude is required.
Ability to read and understand mechanical, electrical, and pneumatic drawings/schematics.
Strong verbal and written communication skills.
Ability to modify press components as necessary to adapt equipment to fit.
Basic skills in software associated with Microsoft other related business programs.
A valid driver's license is required.
Mental and physical requirements:
The physical demands and work environment characteristics described here are representative of those that must be met by an employee to successfully perform the essential functions of the job.
Must be highly mobile, and able to access all areas of a large printing press.
Ability to concentrate and remain focused while handling multiple tasks and responsibilities.
Must be able to perform bending, twisting, stooping, reaching and lifting of moderate to heavy weight material up to 50 lbs. without assistance from equipment or other employees.
Vision abilities required by the job include close vision, distance vision, peripheral vision, depth perception and the ability to adjust focus.
Ability to keep his/her composure with the customer and co-workers in everyday, stressful situations.
Salary/Bonus:  Up to $27 an hour; signing bonus
Benefits:  Health Insurance, Dental Insurance, Vision Insurance 401(k) with match, Company Provided Life Insurance, Flexible spending account, Paid time off, 10 Paid Holidays
No cover letter required for this role.
Pamarco's Atlanta location is seeking several Machine Operators
Engine Lathe Operations and Cylindrical Grinding
2nd and 3rd shifts available
Essential Functions
Operate conventional and CNC machines to produce printing rollers and journals to specified OD sizes
Welding (MIG) (Stick)
Must be familiar with ferrous & non-ferrous metals (i.e.: steel, aluminum, carbon composite, etc.)
Hold tight tolerances and runouts as required
Understand and read blueprints
Use measuring devices such as micrometers, calipers, dial indicators and gages
Maintain quality standards as determined by blueprints, lead person or supervisor
Ensure rolls are free of non-conformance issues and report any issues to supervisor
Report dimensions that are out of tolerance and adjust machine or re-work
Perform preventative maintenance on equipment; report any machine operational problems to supervisor
Practice good housekeeping in assigned area and properly dispose of waste according to safety and environmental policies
Perform other duties as assigned by lead person or supervisor
Competencies
Strong mechanical knowledge and math skills
Good communication skills
Work independently
Reliable and punctual
Attention to detail
Ability to interact with co-workers in a professional manner
Must have a basic understanding of English to be able to understand and follow safety and operational directions communicated in English, irrespective of their native language
Education/Experience/Qualifications
High School Diploma or equivalent
Previous experience with manual Lathes and Grinders
Blueprint reading
Must be able to work 2nd or 3rd shift
Required to work overtime as necessary
Pay and Benefits
$18 – $24.00 per hour
Benefits: 401(k), 401(k) matching, Dental insurance, Disability insurance, Flexible spending account, Health insurance, Life insurance, Paid time off, Referral program, Vision insurance
Supplemental Pay: Signing bonus
Pamarco's La Palma, CA location is seeking a Machine Operator for 1st shift
Essential Functions
Operate conventional and CNC machinery to produce printing rollers to OEM specifications
Familiarity with ferrous & non-ferrous metals (steel, aluminum, carbon composite)
 Welding (MIG) (Stick)
Ability to hold tight tolerances and runouts
Understand and read blueprints
Use measuring devices such as micrometers, dial indicators, calipers, etc.
Maintain quality standards as determined by blueprints, lead person, or supervisor
Ability to learn quickly and work independently with minimum supervision
Perform preventative maintenance on equipment; report any machine operational problems to supervisor
Practice good housekeeping in assigned area and properly dispose of waste according to safety and environmental policies
Perform other duties as assigned by lead person or supervisor
Competencies
Strong mechanical knowledge and math skills
Good communication skills
Work independently
Reliable and punctual
Attention to detail
Ability to interact with co-workers in a professional manner
Must have a basic understanding of English to be able to understand and follow safety and operational directions communicated in English, irrespective of their native language
Education/Experience/Qualifications
High School Diploma or equivalent
Previous experience with manual Lathes and Grinders
Blueprint reading
Required to work overtime and other shifts as necessary
Pay and Benefits
$20 – $25.00 per hour
Benefits: 401(k), 401(k) matching, Dental insurance, Disability insurance, Flexible spending account, Health insurance, Life insurance, Paid time off, Referral program, Vision insurance
Supplemental Pay: Signing bonus