Meet The Pamarco Leadership
A team that focuses on printing better together, for 75 years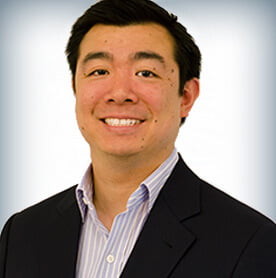 Allan Li
CEO
Allan is a seasoned executive and has held various positions in private equity, investment banking, and management consulting. He comes to Pamarco after successfully running a consumer goods company and has spent much of his career working with companies of all sizes in a variety of business sectors. Allan's work has involved the development and implementation of growth strategies, transaction strategies, and process improvement initiatives.
Allan received a BS in Finance and Marketing from Indiana University and an MBA from Tulane University. In his spare time, he enjoys exercising, sports, and spending time with his wife, their daughter, and the family dog.
Email: allan.li@pamarco.com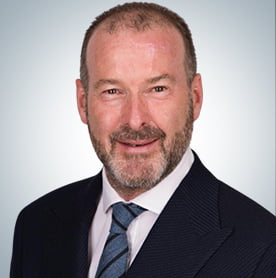 Antony Whiteside
President, Engineered Products Division
As President of the Engineering Products Division, Antony oversees all aspects of Pamarco's carbon fiber doctor systems business worldwide.
Antony graduated with a HND in Business and Marketing from Salford University, followed by a diploma from the Institute of Marketing. He has written several technical papers on flexo and is a contributor to AICC seminars designed to help improve understanding of the flexo process. Antony has thirty years of experience in print. Starting his career at Cobden Chadwick, an innovator in corrugated pre-print and tissue, he subsequently became Sales Director at Synpro M.I., a specialist in prototype film and paper conversion equipment and first generation servo driven flexo units.
In 2000, Antony founded a specialist carbon fibre doctor blade company which he subsequently purchased and renamed Absolute Engineering. Over the following decade, Absolute expanded and developed into the world's premier supplier of carbon fibre doctor blades. In 2014, he sold the business to Pamarco and now heads up the Engineered Products Division.
Antony lives in Manchester, England, and spends his free time enjoying life with his wife Beverley and their three children.
Email: aw@absolute-eng.com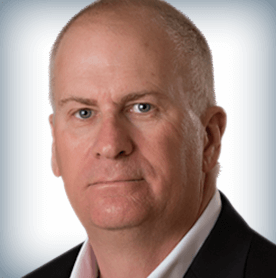 John Burgess
President, Flexo Division
John started his career at Pamarco as a Technical Sales Representative in the Northeast in 1987 before becoming Plant Manager of the Dallas and California facilities from 1988-1992. After a brief stint away, he returned to Pamarco as Plant Manager of the Roselle, NJ facility before being promoted to VP Manufacturing and then GM of the Gravure and Emboss Divisions. John was promoted to President of the Flexo Division in 2011. Prior to joining Pamarco, he worked with Halliburton Services for five years in the oilfields of Abu Dhabi and Oman in various roles, ending as Field Chemist in 1987.
John's education was in the UK, graduating from Turton High School in 1978 and being awarded a diploma in Chemistry from Sheffield Hallam University in 1981, prior to immigrating to the United States.
John resides in New Jersey with his wife and two children, where he spends his spare time as an avid golfer.
Email: john.burgess@pamarco.com
John Rastetter
VP Sales and Marketing, Flexo Division
As the Vice President of Sales and Marketing for Pamarco's Flexo division, John is responsible for leading the sales team for the Americas and executing the strategies for sales in North America, Canada, Central, South and Latin America. With over thirty years in the printing and packaging industries prior to joining Pamarco, John held various executive positions at some of the leading suppliers to the printing industry, developing and managing sales and service organizations in North America, Asia Pacific, and Europe.
John is an internationally experienced executive who has an appreciation for the global nature of today's packaging business and its impact on clients. He graduated from Rochester Institute of Technology, is a member of the FTA and a contributor to technical articles in various trade journals and presentations at the AICC, FTA and FPPA.
John and his wife Kathleen live in the Atlanta area and enjoy spending time in the North Georgia mountains.
Email: john.rastetter@pamarco.com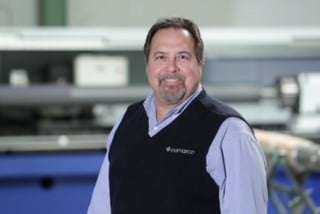 David Drozd
VP of Manufacturing, Flexo Division
Dave started his career with Union Carbide (Praxair) as a Thermal Spray Technician in 1980. During his employment he worked within several departments such as : Grinding, Maintenance, Quality.  He was appointed as General Manager prior to his departure from the company.  Joining Pamarco in 1996 Dave held the positions of Production Manager and Plant Manager of the Atlanta Plant.  In conjunction with the responsibilities of the Atlanta plant, Dave maintained the daily operations of the Canada facility while it was in operation and was actively involved in the creation of the Manufacturing facility located in Walton, KY.
Dave received a promoted to the position of VP of Manufacturing in 2019 and assumed responsibilities for all the US plants within the Flexo Division.  Dave is most inspired by his involvement in the mentoring and development of new and existing employees.  Dave also takes much pride in the innovation advancements and continued growth of the Pamarco manufacturing staff members and teams.
Dave resides in the Atlanta GA area with his wife Tracy and two beloved Jack Russell dogs.
Email: david.drozd@pamarco.com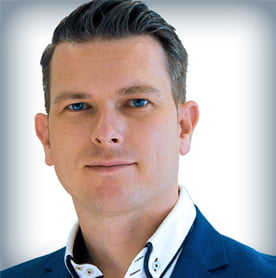 Steve Mortimer
Managing Director of Pamarco Europe
Steve Mortimer has over twenty-three years of experience within engineering, technical and senior operations positions of large multinational, blue chip organizations. Beginning his career as an apprentice and honing his craft within eight years in tier 1 automotive, he has since spent his career progressing in a number of senior positions within FMCG and the packaging industry (paper, cartons and most recently eight years in flexo corrugated). Steve has thrived within every field, claiming a number of "best in class" results and having significant exposure and ownership of all aspects of manufacturing and business operations, a path that has led him into General Management.
Most recently, Steve has been running a key operation of 130 staff within a high volume flexo corrugated facility which serves one of the largest accounts in the industry. A focus on safety, quality, customer satisfaction, cost and operational efficiency have been paramount. Integral to the success of this placement has been Steve's client relationships and emphasis on service and innovation, where he has personally influenced product changes to directly benefit clients operational performance, quality, bill of materials and overall shelf presence.
Steve's successes, along with his technical background and recent consecutive award winning years at EFIA, demonstrate the substance behind his achievements. The most recent Gold for Innovation category qualifyied him to enter the prestigious Stationers Awards for Innovation Excellence, where he continued on to scoop the best of the best and claim overall winner of the Product Performance category.
Email: steven.mortimer@pamarco.com