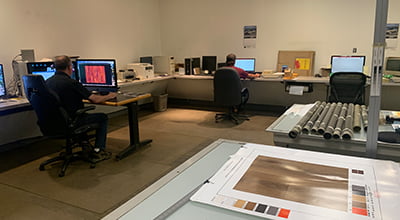 Pamarco has an exclusive agreement with Saueressig of Vreden, Germany, giving us access to the largest library of designs in the world for the resilient vinyl, floor covering, and decorative laminate markets.
Engraving & Chrome Plating
We are equipped with seven electronic engraving machines that have a capacity up to 240″, vertical chrome plating, and the ability to plate multiple small gravure cylinders.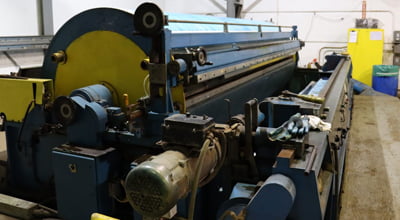 Proofing of all orders up to 5 meters maximum length of cylinder. Inspection data archived and logged for future retrieval.